TechAssist Managed IT Services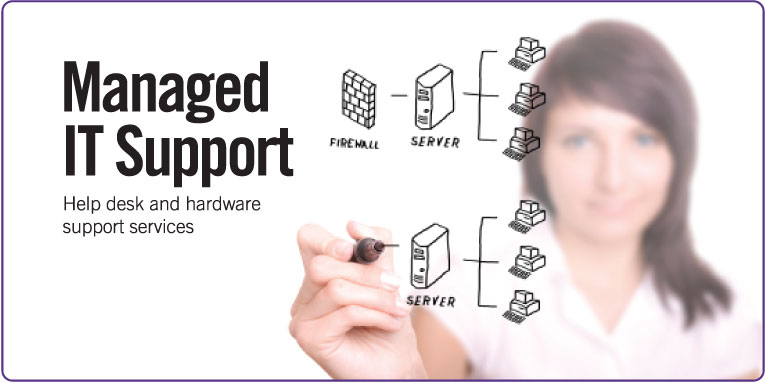 Proactive Desktop Management and Antivirus.
We offer full service enterprise desktop management. From physically setting up to moving desktops to maintaining snapshots of your current common configuration for fast deployment of new desktops.
Proactive Application Security & Patch Management
We deploy our small security application to automatically deploy patches of Windows, Adobe Flash, Adobe Reader, etc to prevent exploitation attempts from reaching out of date business applications on your network. If you have more then 10 desktops on your office network, we setup a local Windows update server that downloads all security updates from Microsoft directly only once and distributes them to PC's internally — significantly freeing up your internet speeds to do more productive tasks. Why hasn't your current IT provider already done this?
Direct Help Desk to your employees
Your employees contact us directly for any IT related help desk procedure or question. This significantly frees up your time to focus on more important and profitable aspects of your business without being tied down with IT problems or headaches.
Website Hosting and Phones
Why doesn't your current IT solutions provider offer these to you? Because they don't fully understand them, and deem them a "headache". We've heard it all. We specialize in protecting your website from hackers and high traffic levels, CDN integrations, and voice over IP phone systems that are completely custom to your intended use.
License Free VPN
We offer a custom VPN solution that directly integrates with not only Microsoft Window and Mac OS X operating systems but also iPhone iOS and Android mobile operating systems directly. No software client to pay for, license, or install when mobile or remote office workers need to access your company network.
Secure & Smart WiFi Networks
Having signal issues or want a separate segregated wireless network for your office visitors? We have a fully managed solution that works across multiple offices and sites!